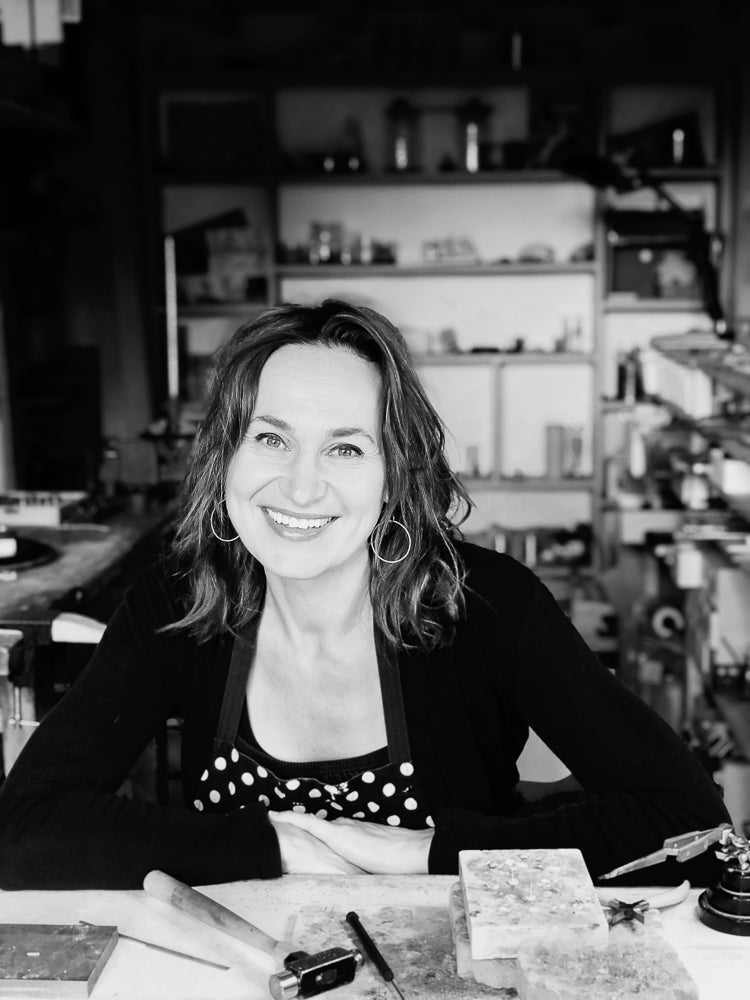 My Story
I am a strong believer in simplicity and design. My pieces are handmade in my studio in Aix en Provence in the beautiful South of France. They are solely designed and made by myself.
I love creating unique handcrafted jewellery for women who want to express their personality with wearable statement pieces.
By profession I'm an architect, also studied in Munich at the Academy Of Visual Arts and have been painting since 1996.
Until we moved from Germany to Australia in 2008 I have been practising interior and exterior design. Jewellery making came into my life in 2009 and has been enriching in a new unknown way.
In 2013 we moved to France. Here I paint and create jewellery in my studio surrounded by the beauty of Provence.
My main design focus in architecture, jewellery making and painting is about simplifying, the material and colour.
My personal attitude in visual arts is resembled in my designs which are mostly in an architectural related way.
Working with metal and other materials, creating pieces which allows through simplicity to underline my personal comprehension of art excites me continuously.
Sabine Werner
painting   ·    jewellery   ·    architecture
View Shop
I Love.....
I am a very visual person and love to take photos, so I thought to introduce myself with a few words accompanied with some yummy visuals
... my happy place

... Colour

... variety

... to create bespoke

... challenges

... tools

... gems

... oceans

... to wear many hats

… simplicity

… precision

… photography

… to design

… to ponder

… Alix

… chunky

… to create

… to get hands on

… perspective

… some luxury

… french interior

… Lola

… polka dots

… to DIY

… la Provence

… brass

… to try out

… new projects

… French life style

… to experiment

… l'amour

… and of course my ever supportive family